Delaware Junk Removal Get Rid Of Unwanted Items Today For Less!
By Delaware Junk Removal on 2013-11-28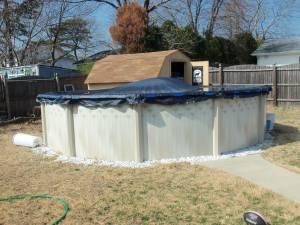 You look out the window and see it sitting there.  The old wooden swing set or above ground pool that nobody used this year, maybe that old wood shed that is filled with junk that you never use.
Delaware Junk Removal removes anything from anywhere for less.  Our fully licensed and insured team will remove those items quickly and safely.  Call today for a no obligation estimate.  302-530-9186