Furniture Removal
While it's wonderful to get new furniture, disposing of the old stuff can be anything but. Many weekly trash collectors won't take large, cumbersome items, and it's a hassle making special trips to the dump to dispose of unwanted junk furniture. If you need furniture removal for your home or business, you need Delaware Junk Removal. Unlike some garbage haulers, we will accept your old furniture castoffs as part of our regular rubbish collection services. Even oversized pieces such as pianos are no match for our furniture disposal pros. Check out our low prices and rapid turnaround today!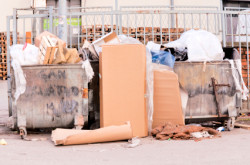 Delaware Junk Removal is available each and every day of the week to pick up old furniture items of all shapes and sizes. That goes for household and business junk furniture alike, including:
Couches
Chairs
Tables
Desks
Mattresses
Pool tables
Office furniture
Pianos
And more!
Don't break your back trying to haul off weighty, unwieldy pieces and dispose of them properly: Make a quick call to our local, family-owned company for furniture disposal services that are good for the environment and local community as well as your bank account!
New Uses for Old Furniture
When you hire Delaware Junk Removal for your furniture removal, you can feel good knowing your used items may very well be going to a local person in need. That's because, instead of just throwing your old furniture away, we take the time to work with area charitable organizations, helping them as we help you with your used furniture disposal. It's a win-win service for the Wilmington region, and an easy way to benefit the less fortunate members of our community.
To learn more about how your disposal of furniture can support local charities, contact us today over the phone or online!
Furniture Removal Service
Furniture Removal
Unwanted Furniture Removal