Yard Debris Removal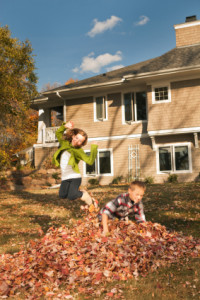 Yard cleanup is a time-consuming job, adding hours to your workload week after week. But it doesn't have to be that way. When you assign your yard debris duties to Delaware Junk Removal, you can skip the raking and bagging, and leave all or some of your debris pickup responsibilities to our trusty local team. Proudly serving residential and commercial customers across the Wilmington area, we're a debris removal service that's happy to provide as much or as little yard debris help as you would like, depending on your needs. Call us for regular debris removal on a weekly basis or for one-time service. Either way, we'll customize our debris collection to your precise request, and give you a great price, too. Call us today to get started!
Imagine having more time to enjoy the things you love! Well, that's what you can expect when you let Delaware Junk Removal take care of your yard debris work. We're a professional yard waste removal company that offers flexible options and affordable pricing for your home or business debris disposal. Whether you'd like us to do the raking and collecting or you just want debris pickup for your filled bags, the choice is yours. Our locally owned and operated company is happy to accommodate your specific debris removal preferences, so you can free up more hours and still take pride in the appearance of your lawn and landscaping.
Emergency Debris Collection
Sometimes one storm is enough to strew broken branches and dropped leaves across your landscape. Delaware Junk Removal can help with those debris collection jobs as well. In addition to routine lawn debris removal, we offer emergency service for your yard debris cleanup. Ideal in the wake of heavy winds and other serious weather events, our debris pickup on an emergency basis is a huge help throughout the year when you don't have time to deal with widespread yard waste across your lawn. Remember us for debris disposal the next time Mother Nature makes a mess of your yard!
Free up some time in your busy schedule: Call or e-mail Delaware Junk Removal today for yard debris removal that's flexible, fast, and easy on your wallet. Wherever you are in the Wilmington area, we're your yard debris solution. Contact us now for a free estimate.
Yard Debris
Debris Pick Up
Debris Disposal